DATE / TIME
LED BY
WHERE
Wednesday 31 July 2019
8.00-9.30
Andy Almenara
Head of PMO | SBS
AICD
18 Jamieson Street,
Sydney NSW 2000
(map)
What happens when your sponsors are missing in action and your team must navigate delivery in a culture where the people in power are not taking the right actions or only want the 'good news' story?
Delivering difficult or bad news to sponsors that are MIA or simply not experienced enough to know which action to take is a challenge that PMO and project leaders face in a world where change is constant and more and more projects are a 'walk in the fog'. It's not until a project threatens to blow up – or explodes with serious consequences – that the warnings on risks and consequences get the attention they need, even if the red flags have been raised by the PMO earlier in the delivery.
However, an 'I told you so' mentality does little to help.
So how can the PMO or your project team speak truth to power and support effective accountability when no one is listening?
---
What does it mean to speak truth to power from the PMO?
As an experienced project management and PMO specialist, Andy Almenara has considerable experience in delivering complex projects in challenging sponsor environments – and leading teams out of failing projects.
In this small format, open forum discussion, Andy will take you through his lived experience of:
Speaking truth to power as a vital part of the PMO, even if the sponsors or executive "can't" or don't want to hear about challenges within a project;
The challenges of working with both new and experienced sponsors and why good leadership and the soft skills of communication and upwards management is so important in accountability; and
What happens when a PMO flags the issues, but they are hushed, ignored, or otherwise diminished and then the project blows up in the sponsor's face?
Join us as we host Andy Almenara, Head of PMO at SBS, who will lead a small format, open discussion on the critical challenge of speaking the truth to power to deliver effective and successful outcomes as a PMO.
---
About Andy Almenara | Head of PMO, SBS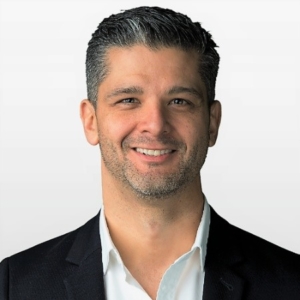 Andy Almenara is a senior executive and delivery professional experienced in setting up and running enterprise and departmental PMOs, project and program delivery, strategic development and execution, and people leadership. Andy will take you through his lived experience of meeting these challenges head-on in complex and challenging environments and how he has lead his teams towards better outcomes.
He is a passionate coach and mentor who proactively seeks out opportunities to support others with their personal and/or professional development, deriving immense personal satisfaction from helping others to achieve success.
His experience spans a diverse range of industries including IC&T; legal; utilities; government; advertising; media production; finance; logistics & supply chain; education; business services; and data analytics.
Andy aims to leverage all of his skills, experience and natural talents to operate with impact and make a positive difference. He enjoys being part of a high-performing team that is results focussed and committed to continuous improvement.
---
Reserve Your Place
Seats will be allocated on a first come, first served basis and you will receive a confirmation from our team within 1-2 business days.
Registration for this event has closed. 
---
For More Information
For more information, please contact Clementene Chaplow or Flavia de Souza: P: 02 9098 6300 E: info@quayconsulting.com.au