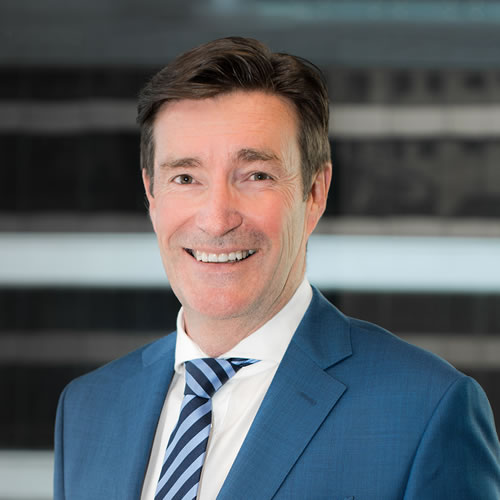 Mike Kaye is recognised internationally for his ability to synthesise strategic thinking, innovation and complex project delivery to reinvigorate growth and inspire change. Mike has delivered programs for several organisations to help them innovate, transform and grow. He joined Quay as a Principal in September 2016.
The Australian Army gave Mike an early start for developing strategy and 'making it happen'. Following deployments in both Australia and overseas to deliver complex military operations, Mike left the military to become a partner with Accenture in London before returning to Australia in 2002.
In his role as senior executive with BOC and NRMA, Mike's responsibilities included developing corporate strategy, building project delivery capability and driving transformational change. He has since been engaged by BP, International Paper, BG Transco, BOC, Brambles, Vodafone, ING, Kimberly Clark, IAG and Abbvie.
With more that 20 years' experience working with global brands to help them 'think like start-ups', Mike's passion for challenging the traditional ways organisations operate has driven him to lead innovation and transformation programs, create more agile cultures and build new digital platforms that deliver value.
In 2010, he established a project advisory firm with the clear objective of helping clients to successfully execute strategy based on his deep understanding and insight of the critical challenges to innovation and transformation. His 2010 Survey of Australian CEOs and senior executives revealed that companies that prioritise innovation and development of project capabilities are best placed to remain resilient and adapt to new opportunities.
As a contributor to publications such as the Australian Financial Review, BRW, BOSS and the Institute Company Directors Magazine, Mike has developed a reputation for thought leadership in the project delivery space. He has continuously sought to help clients embrace innovation and entrepreneurship to complement their analytically-driven processes as the market demands not just growth but sustainable growth.
Since 2013 Mike has collaborated with Quay Consulting on several occasions to successfully deliver programs in this new emerging landscape.