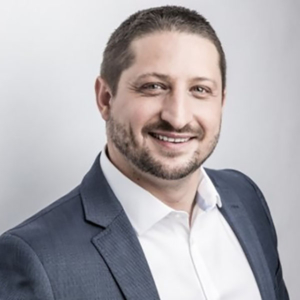 Jon Pascoe is a senior project delivery leader with more than 15 years of experience leading complex transformations in culture, process, and technology. He has delivered a broad range of business and technology projects for some of Australia's leading companies, stewarding investment, project portfolios, PMOs, and high-performing teams.
Jon's depth of project experience provides for a rich understanding of the practical applications of project frameworks and methodologies with an emphasis on adaptability to fit organisational culture and needs.
He has lead business-critical IT operations valued at more than $11 million in operational expenditure and has guided major transformation portfolios valued at more than $20 million capital investment. He has also delivered transformation projects that resulted in a $170 million cost reduction and reshaped critical supply chain and IT departments.
He has worked with organisations such as AMP, Southern Cross Austereo, The Star, Bauer Media, Westpac, CommBank, and Alphawest.
Jon's commitment to collaboration and creating value for stakeholders – both customer and internal – is demonstrated in successful service innovation, digitisation to improve service outcomes and growth, improvement of operational stability via application and technology projects, and leadership of complex and challenging business and technology initiatives that have delivered efficiencies, digitisation, innovation, supply chain and revenue outcomes.
Jon values working with a collaborative team and believes that strong, authentic relationships with stakeholders are essential. He prioritises coaching and mentoring to empower the teams he leads and the executives he works with to enable better decisions, collaboration, innovation, and creating a vision that guides both his clients and team through what can often be ambiguity.
Jon heads up the Project Delivery practice for CMP Group and leads the Quay Consulting team.
Key Industry expertise:
Banking, finance, media, entertainment, telecommunications, technology, and systems integration.